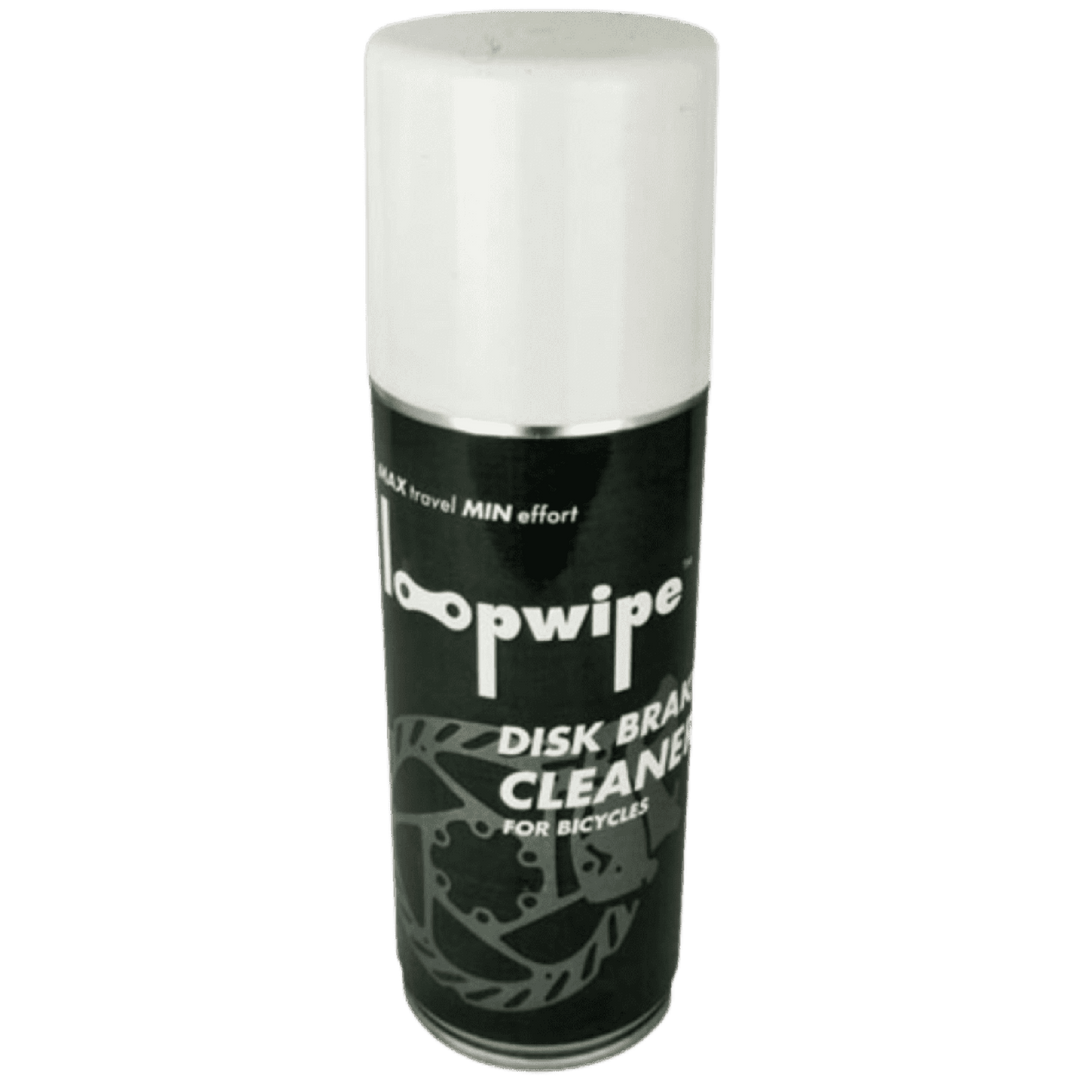 Looplube Disc Brake Cleaner Spray
DBCS125
Regular price
₹ 251.00
/
Tax included.
Shipping
calculated at checkout.
---
Introducing the Looplube Disc Brake Cleaner Spray - the perfect solution to keep your disc brakes performing at their best. Specially formulated to remove dirt, grime, and brake dust, this cleaner spray ensures your braking system stays in optimal condition, providing you with the confidence to ride safely.
Efficient Brake Cleaning:
Maintaining clean and well-functioning disc brakes is essential for your safety on the road or trail. Our Disc Brake Cleaner Spray effectively dissolves tough brake dust, oil, and contaminants, restoring your brake's stopping power.
Quick-Drying Formula:
Say goodbye to residue and waiting times! Our quick-drying formula ensures that the cleaner evaporates rapidly, leaving your brake system clean and ready for action in no time.
Safe for Brake Components:
We understand the importance of preserving your brake components. That's why our Disc Brake Cleaner Spray is designed to be gentle on brake pads, rotors, and calipers, prolonging their lifespan and performance.
Easy to Use:
Cleaning your disc brakes has never been easier. Simply apply the Looplube Disc Brake Cleaner Spray directly onto the brake components, and watch as it effortlessly lifts away grime and contaminants.
Versatile Application:
Not only is our cleaner spray perfect for disc brakes, but it can also be used on other bike parts that require degreasing and cleaning.
Ride with Confidence:
When it comes to your safety on the road or trail, there's no room for compromise. With Looplube Disc Brake Cleaner Spray, you can ride with the assurance that your brakes are in top-notch condition.
Protect Your Investment:
Regular maintenance is the key to prolonging the life of your bike components. Invest in Looplube Disc Brake Cleaner Spray and keep your braking system performing at its best for miles to come.
Features
Features of Looplube Disc Brake Cleaner Spray
Perfect quick fix solution works as first aid
No need to dismantle the brake mechanism
Cleans and evaporates completely
Removes light contamination on rotors
Designed specifically for bicycles
Full cleaning requires dismatling
Easy and simple procedure for regular use
Clean the disk brake and pads once a month
True and centre calipers for perfect alignment
---